Angry Flies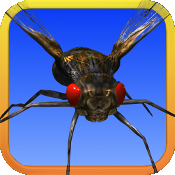 Improve your concentration skills with this action game!
This game takes place after a catastrophe in a scientific research lab. The sky is full of giant flies. In order to save the day, you have to take out all the flies with your laser gun!
Features:
☆ Play one of the four super-hero characters.
★ Fly over the city collecting gold coins to unlock upgrades.
★ Fight the evil creatures with your laser gun.
★ The game contins multiple upgrades including Coin Magnet, Shield, Mega Coin and Nuke.
The game is featured in:
https://gameskeys.net/top-games-to-checkout-in-july-2020/
Try this game today!